Hey friends and e-friends alike,
You may not believe me, but I wanted to be among the first to tell you ... there is this new thing called iTunes that plays music and videos. I really believe in technology, so I am hoping to bring them fame by allowing them to sell digital copies of my songs.
If you believe in technology too, don't buy tapes any longer. They are the way of the past. Help out this fledgling company by clicking on their cool logo below...
If you are still old school like stale biscuits, you can click the album below and receive the opportunity to buy a piece of history that matches your attitude.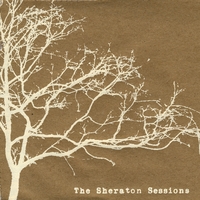 Thanks a bunch to my wonderful friends Jeff Muir, for recording my voice and guitar at the same time, and Margaret Lim, for covering everything with a bark-like paper.